WE CARE
A Message to Our Guests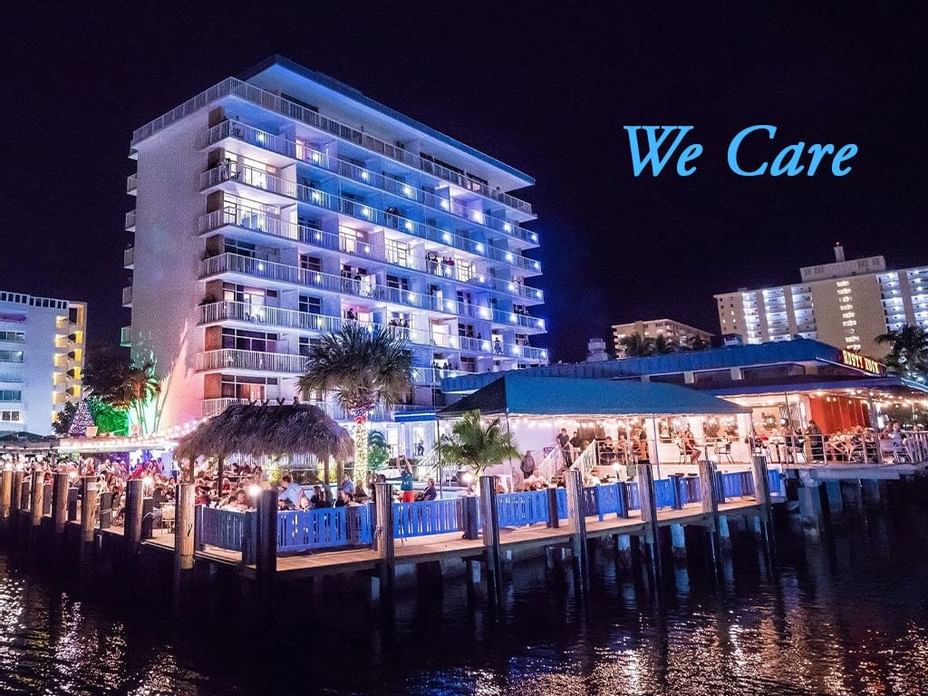 WE CARE
The wellbeing of our guests and colleagues is our utmost priority and we care deeply about our guests, colleagues and community's safety. We are closely monitoring the Centers for Disease Control and Prevention and World Health Organization's statements regarding the coronavirus COVID-19 cases and will continue to follow the guidelines from these agencies and local health departments.
Our Flexible Cancellation Policy:
We are waiving cancellation fees for all reservations not traveling on a group rate for stays through August 31, 2020. This is applicable to existing and new reservations. If you've reserved a non-refundable rate, we will accommodate date changes up to 12 months. Any guests who are unable to fulfill their travel plans due to recent travel bans will be fully refunded or may rebook their reservations for a later date.
If you've reserved using an online booking platform, please contact them directly for modifications or cancellations.
Our Commitment to Cleanliness:
Safety of our guests and colleagues is our top priority. We take standards for hygiene and cleanliness very seriously and are committed to taking additional steps to follow the latest sanitary recommendations on hygiene and cleaning from ongoing staff training and cleaning product protocols to increased frequency of cleaning and disinfecting in public spaces.
Given the health and safety risks posed by COVID-19, we ask all guests to review your local authorities' travel guidance and health advisories related to this outbreak.
For more information, refer to Centers for Disease Control and Prevention (CDC), the US State Department's Covid-19 site, or your local health authority.